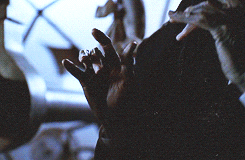 We are bringing Season 4 to an end and we want your input! Tell us what your 3 Favorite Buffy S4 Eps are. We will read the results in our S4 Wrap Up Episode.
OR...
Leave us a voicemail message at 412-385-7250 or record an mp3 file, less than 1 min, and email it to RevisitingSunnydale@gmail.com telling us your top 3 and why.
We may play it on the air!
#BuffytheVampireSlayer #Podcast #Whedonverse #TV #PopCulture #Sunnydale #Fangirl #Blerd #Poll